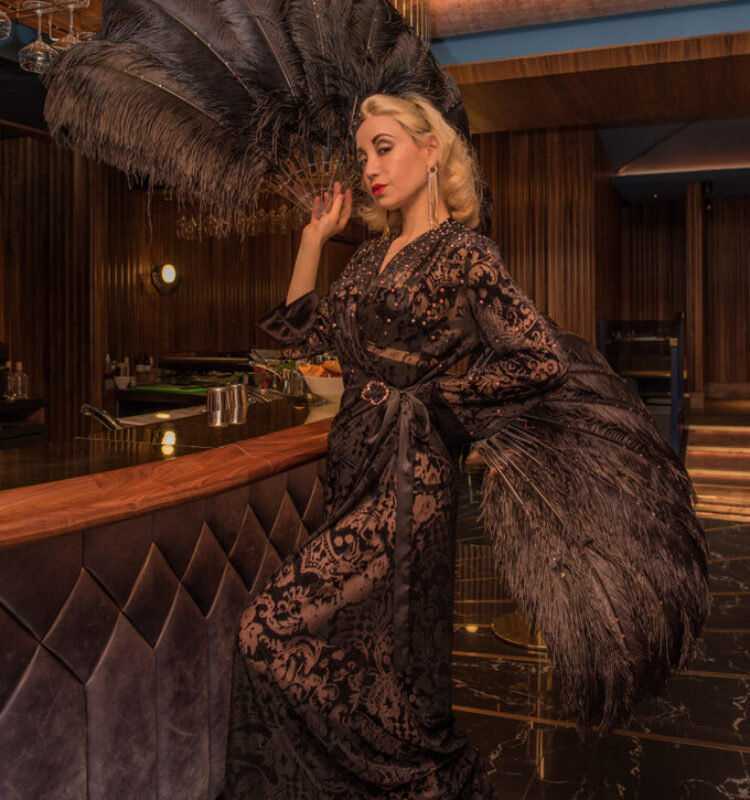 Chrys Columbine was one of the original headliners from 2010-12 on burlesque's biggest and longest-running theatre tour ever, "An Evening Of Burlesque" at major theatres around the UK and Europe (including 02 Arena). 2022 saw the relaunch of the tour and she is back with a star-studded cast all the way throughout the rest of the year and into 2023. 
Chrys made many an Australian press feature and interview with Burlesque Ball Tour 2010 Australia (Sydney, Melbourne, Brisbane, Perth and Adelaide), and spent the next four years after that performing at major venues, corporate and celebrity parties.
Back home in London in the mean time, she hosted her own shows at the likes of Hippodrome Casino Playboy Club London, Q Shoreditch, The Savoy and Home House. 
In the UAE, she was the first burlesque performer to have been allowed to grace a public theatre stage on the highest stage in the world – 42nd Floor of The Shangri-La Dubai.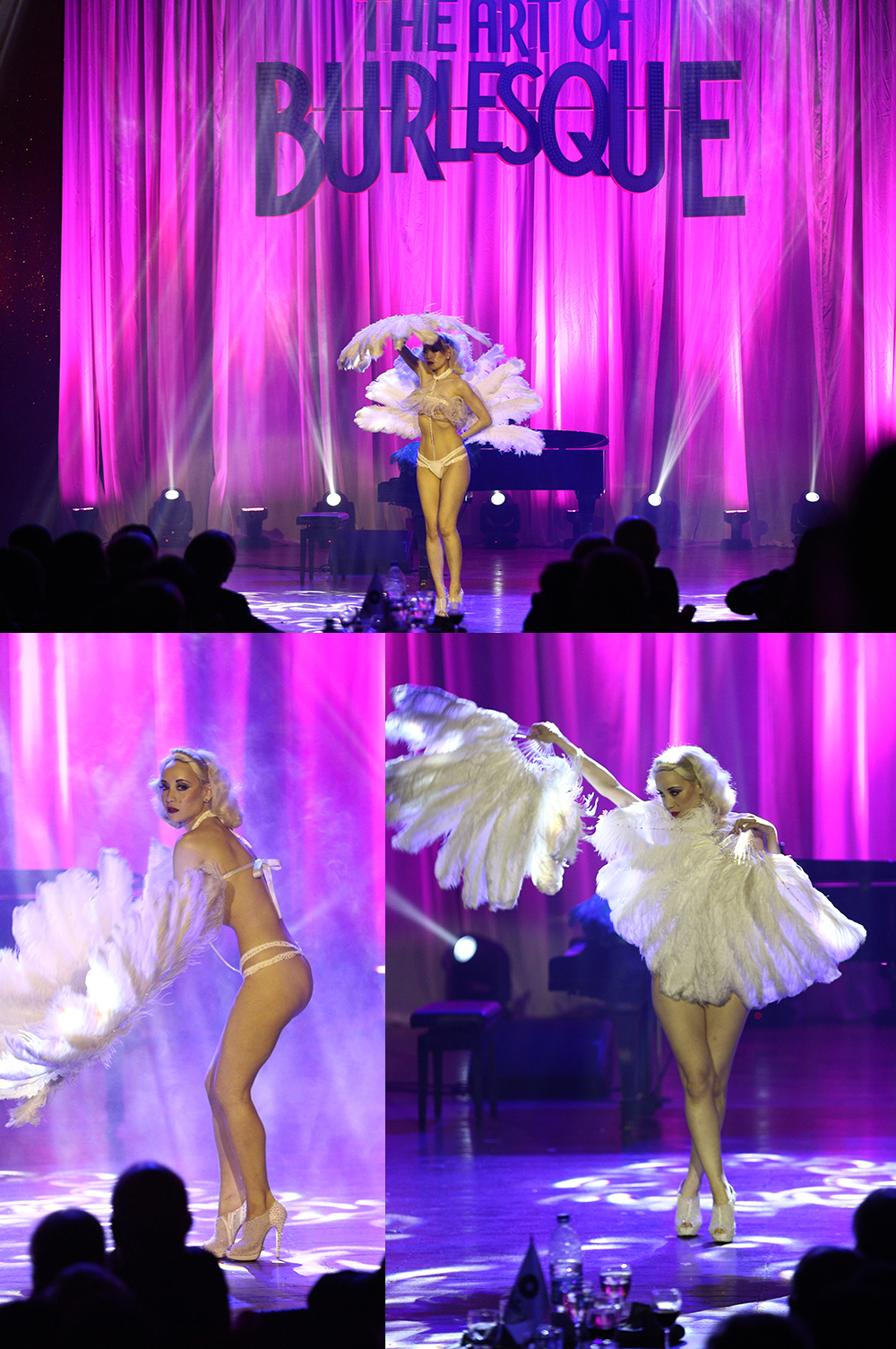 The Art Of Burlesque
2015, Beirut, Lebanon –  Ms Columbine made history in The Middle East by producing and starring in a West-End-sale theatre show by the name of 'The Art Of Burlesque'. This sell-out, rave-review, celebrity-attended extravaganza took place at the prestigious Casino Du Liban, Beirut, Lebanon.
Today, as one of the most original, charismatic and celebrated figures in the industry, Chrys is a driving force alongside her contemporaries in bringing burlesque and cabaret into the mainstream world of showbiz and entertainment.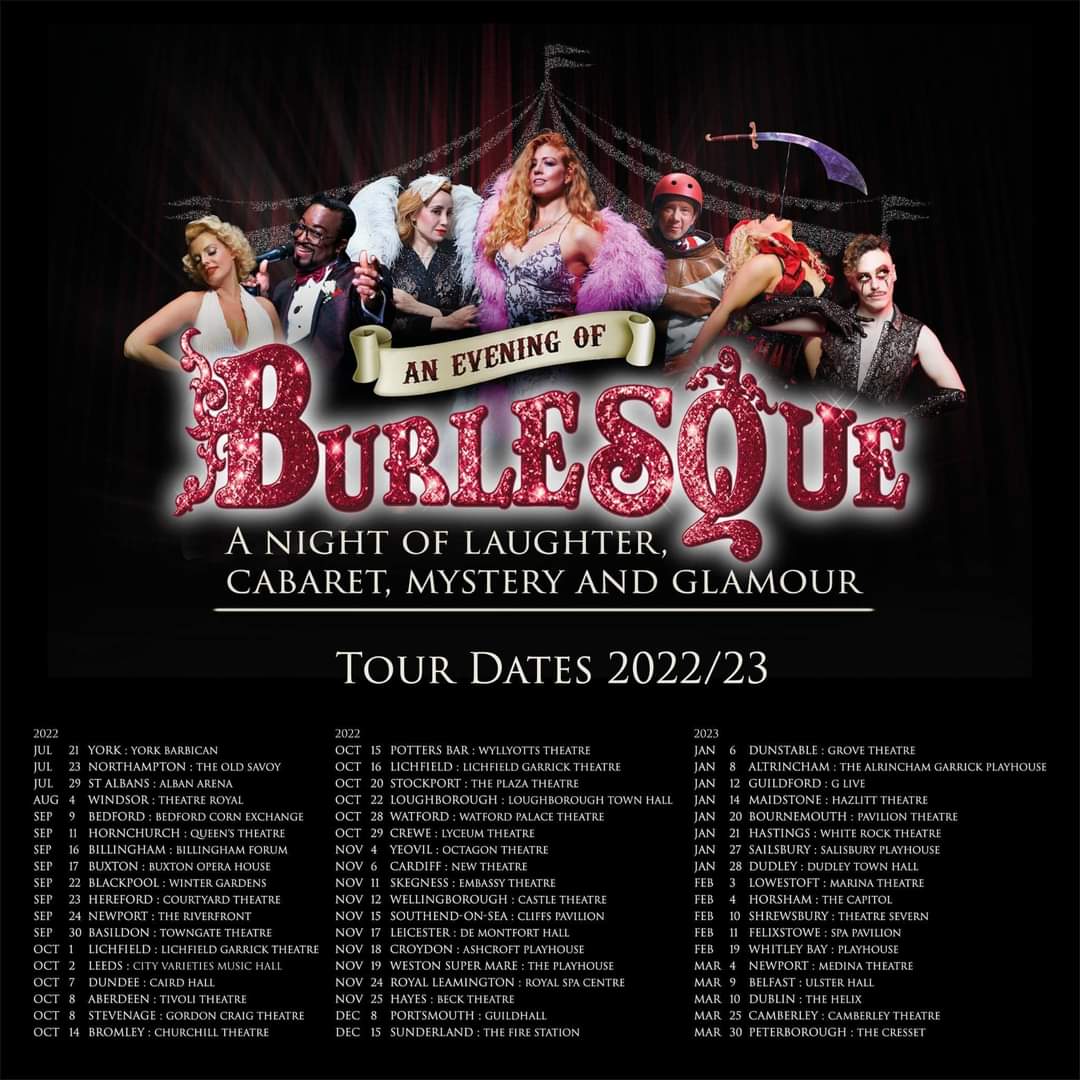 An Evening Of Burlesque
On tour now!
Currently Chrys in one of the core cast members at major theatres all over the UK on tour with An Evening Of Burlesque.
An Evening of Burlesque is filled with artistic spectacle that has enraptured audiences for centuries. This sensational variety show brings together a bounty of beautiful stars for an unrivalled variety show for the 21st Century!  Expect the unexpected with plenty of glitter and glamour! It's cocktails and cabaret o'clock!
An evening of Burlesque – we are waiting for you! Tickets on sale now! Here!