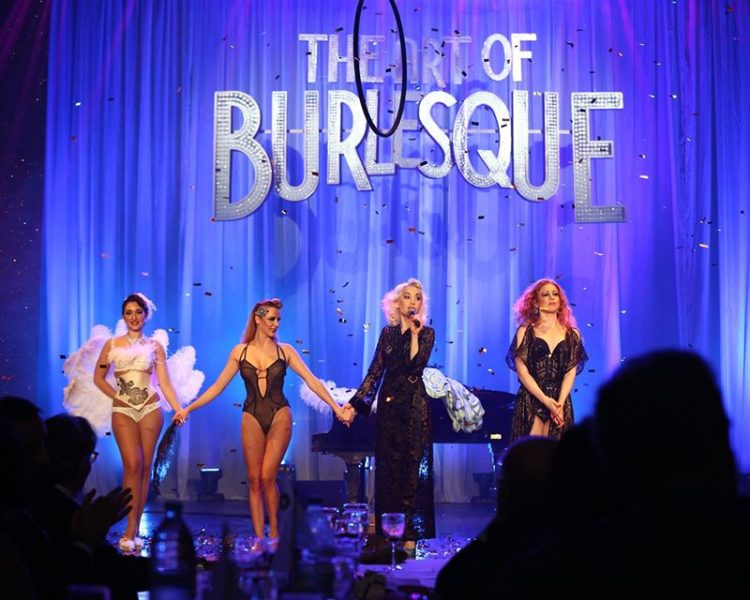 Chrys Columbine was an original headliner from 2010-13 on burlesque's biggest ever theatre tour An Evening Of Burlesque at major theatres around the UK and Europe (including 02 Arena), on Burlesque Ball Tour 2010 Australia (Sydney, Melbourne, Brisbane, Perth and Adelaide), and has hosted her own shows at the likes of Hippodrome Casino and Playboy Club London.
She is the first burlesque performer to have been allowed to grace a public theatre stage in the UAE, on the highest stage on the world – 42nd Floor of The Shangri-La Dubai.
In 2015, Ms Columbine made history in The Middle East by producing and starring in an all-star cast, West-End-sale theatre show by the name of The Art Of Burlesque. This sell-out, rave-review, celebrity-attended extravaganza took place at the prestigious Casino Du Liban, Beirut, Lebanon.
Today, as one of the most original, charismatic and celebrated figures in the industry, Chrys is a driving force alongside her contemporaries in bringing burlesque and cabaret into the mainstream world of showbiz and entertainment.